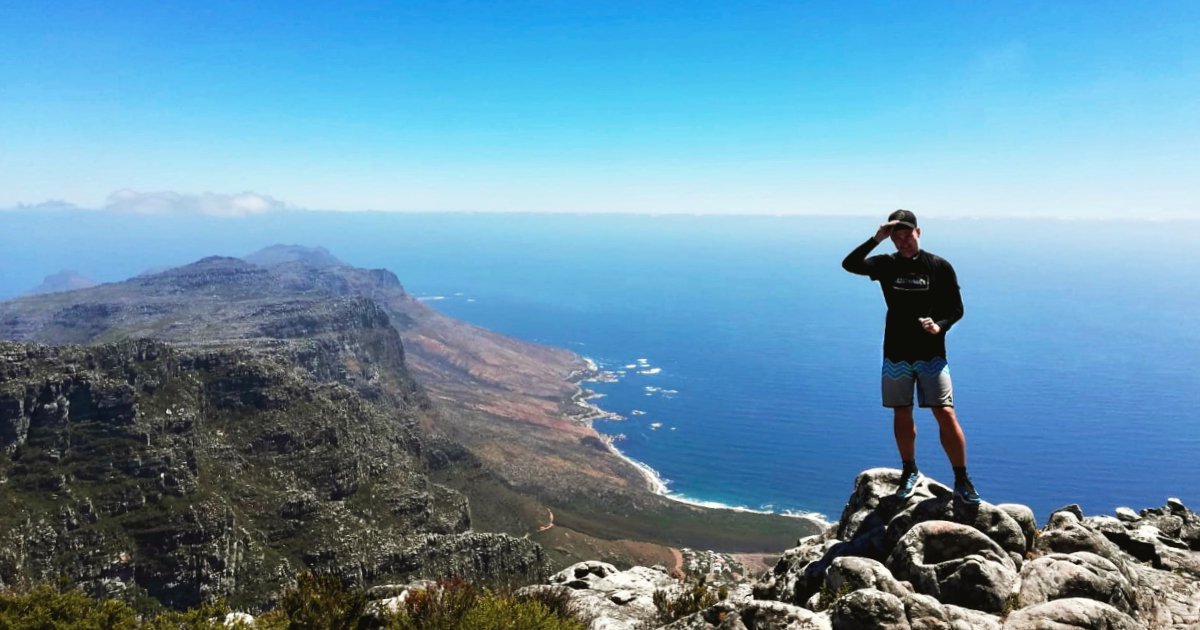 As I'm writing this line, I've got that mindfuck feeling of not really realizing that I was on the other half of the globe a couple of days ago. Went to a shop recently to buy a pizza, didn't get why those guys can't understand me. Then I got it – I'm back home. It's hard finding out that you are not that surfer boy spending his day on the beach or levitating in the ocean anymore.
Why Cape Town
Feets on the ground. There is no specific reason why I decided to go there. I've only been seeing pictures from here and it always fascinated me. Besides, I wanted to run away from cold weather in Brno so one day I said - Let's go to the Mother city.
Then, a lot of friends tried to talk me out of it, saying that is not safe nor friendly for solo travellers. I didn't believe them, it can't be so bad, right? The reality was somewhere in between – it was not too bad but harder than I expected :)
Concept
I've had many concepts of travelling. To study, to work, with friends or alone. This time I was on my own in this and wanted to try something new. And I was pretty lazy to plan anything :D... So just found an airbnb to stay and that was basically it.
I kept all the rest open, didn't check anything up front. Knowing that there will be a plenty of activities like hiking, surfing, swimming made me sure it can't ever get boring. So I had myself parachuted there and started discovering on the go. Totally loved it.
The Mother city
Touched the ground, bought a local simcard and found an uber to Fish hoek, a place where my airbnb was. Job done, there was no more plan. 
Got a friendly welcome from an uber driver from Zimbabwe that called himself Knowledge. He told me a lot about the town. Apparently, there is a lot of Zimb guys in CT, they are running away from their country as it is even more complicated there than in South Africa.
Next day I started discovering the city. Had to learn how to move around as Uber would drain me out of money fast. There are those famous minibus taxies. Minibus bcs they take a lot of ppl and taxies bcs they don't have any official stops. There is a guy so called gaatjie that is basically shouting at ppl on the street it's final destination. 
Honestly, I have no idea how such a thing can work but it does! It's like a neural network, ppl are randomly jumping in and out and it's the only way how to move around for poor people. This was definitely the most cultural thing I experienced – travelling with locals.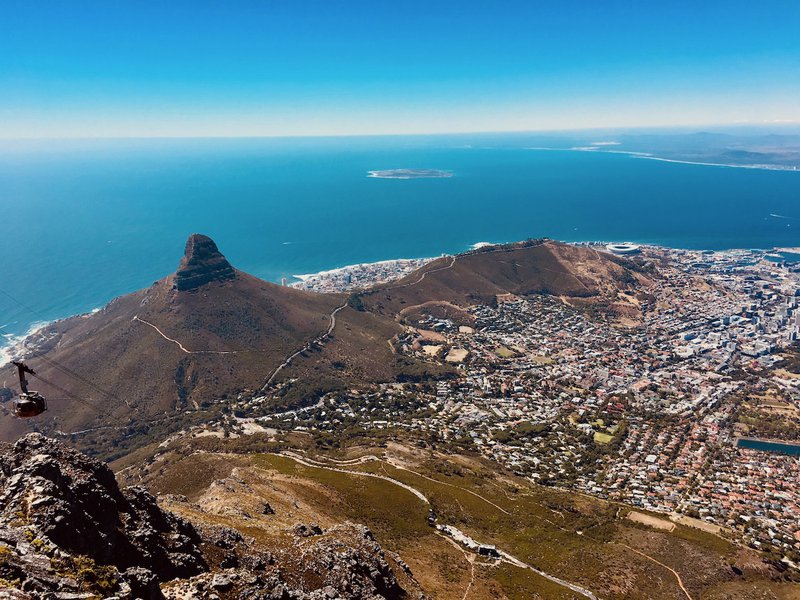 Cape Town view from the Table mountain
Cape Town has a special aura. It's not easy to verbaly describe for me. Probably bcs of a fact that it's a very beautiful place mixed with the situation that is going on now in the country that both separates and hold people together mixed with it's geo location. 
It lies on the very bottom of the continent which has rich background. It's even mentioned in Koran (I was hiking with Indian guys one day they tried to teach me all about it :D) a place where two seas meet. Two oceans that meet but they don't really mix. How interesting is that? There is even a gallery on Pinterest with pictures of these places (one of them is Cape point).
There are biological species that are not found anywhere else on the planet. And they find more every year especially in the water just bcs of two waters of different kinds that meet there.
Surfing
A lot of people asking me how did it go. I say mate, didn't expect much from it as I usually suck at sports that look cool :D... But it was actually far better than my expectations. I took a lesson for the first time to get me started.
My surf teacher Ryan took me for a short run on the coast to see if I'm not physically useless, gave me a brief introduction to surfing and off we went to the water. I can tell you that after half an hour in the water I was able to ride down a wave. What an exciting feeling! It's a wise thing to take a surf lesson from the start it helps a lot.
Then I just rented stuff and studied on my own. It was a bit rough from the beginning without a teacher mainly to choose the right wave and to get enough of speed to actually catch it. But I improved a lot and also figured out that it's not smart to choose the right day for surfing just bcs of how sunny it is :D so I learned how to check wind and other parameters.
Anyway, I was mostly longboarding just switched to a shorter board the last day. So there is a long distance to go.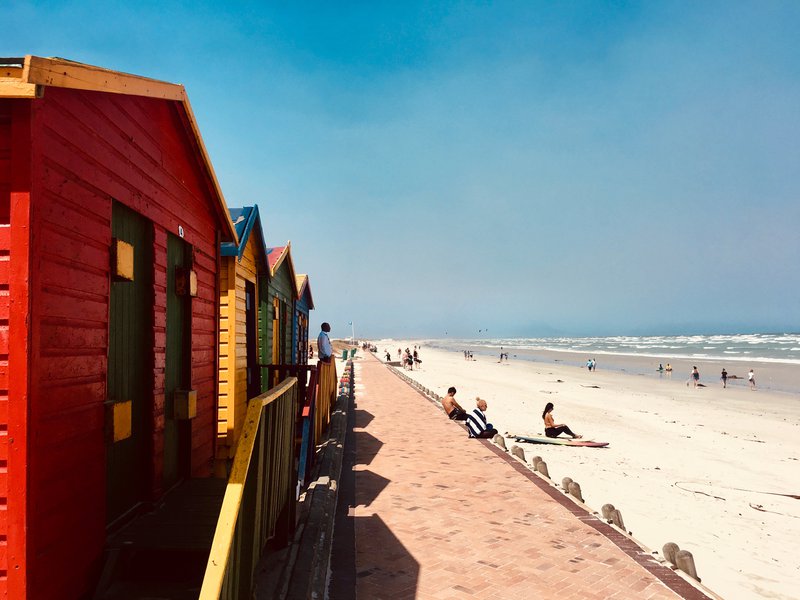 Muizenberg - "Where the world learns to surf"
There is a huge social aspect about beaches. People go there every evening before sunset to walk their dogs, to run or to chat. It had very positive and peacefull atmosphere, like ppl would forget for a while about all the bad things going on in the country and just appreciate the end of another beautiful day and get close to each other. I tried to join this ritual every evening I was "home".
There was a whole lot of beaches, usually several kilometers long. I was always trying to make a pic with as less ppl as possible (which I feel stupid for now) so you don't really see it but anyway... there is a couple of them from Fish hoek, a small village where I stayed: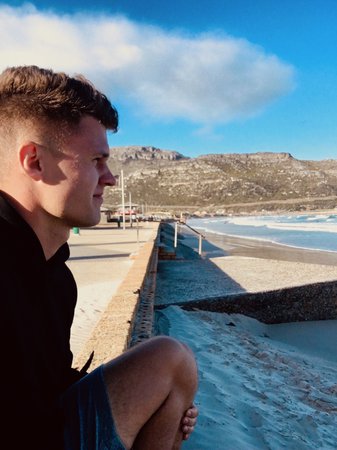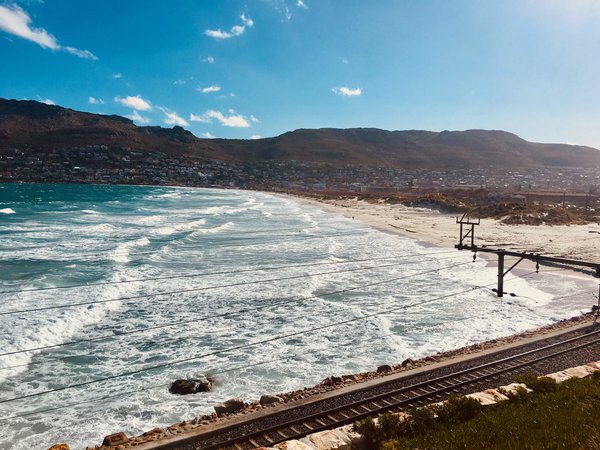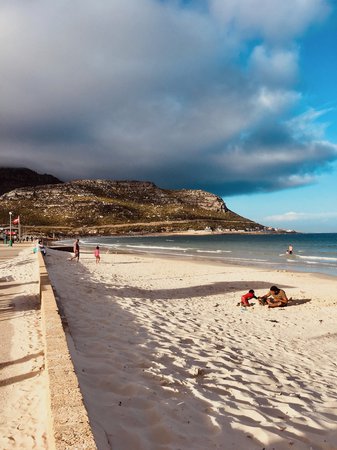 BTW I found a lot of airbnbs in Cape Town for afordable prices. Firstly, I was going to stay in Hout bay, then I read that water is warmer on the Indian ocean side and there is also more surfing places so I decided to go for Fish hoek.
Didn't know there are white sharks that time :) sirens were ringing several times a day that the shark was spotted to call people out of the water... Fortunately, I didn't have a pleasure.
Above that, this beach was very popular for seals. Very often when I went for an evening walk, there would be a new seal. They vere usually very old and swam out of the water to enjoy last moments of their lives. Don't ask me why they were choosing right this beach, I have no clue but find it fascinating...
Politics & safety
I talked a lot to local ppl, probably thanks to that I was travelling alone and I chose a bit unconventional approach to travel this country. We talked hours about that mess that is going on right now there.
Talking about white ppl, they are really worried about their future in South Africa. Everyone says that future of SA is black. White ppl are slowly leaving the country bcs it's not safe for them anymore. 
Many told me that it's good that I came now bcs they are expecting to have a civil war soon. There's a big corruption in the goverment, stealing money – no social system for poor ppl, propaganda against tourism and white ppl in general. Burning houses, schools and hospitals... They have water problems and last days of my stay the whole town was out of electricity just bcs they got coal stolen and couldn't produce any power.
This whole makes me real sad. Such a beautiful land could compete countries like States or Australia easy. I just keep my fingers crossed for them to get things solved... but from what I've heard, chances are small :-/
We come from worlds where we don't need to deal with such a things. We really just pay for comfort and luxury. They pay for water, food and safety that is what is important there. Such a contrast, isn't it?
Exitlude
Not to end in negative mood, I will share some pics from my trip. I didn't take a lot of them, mostly just didn't want to wave around with iPhone. And mostly I was just chilling around east coast really.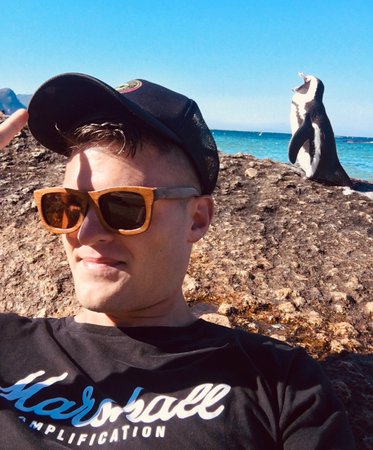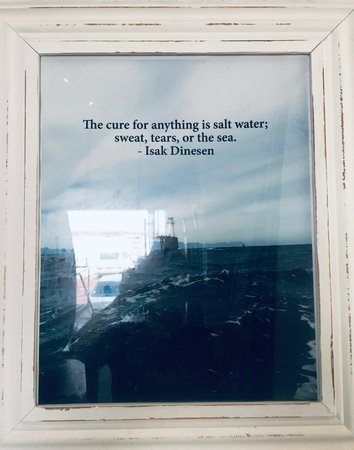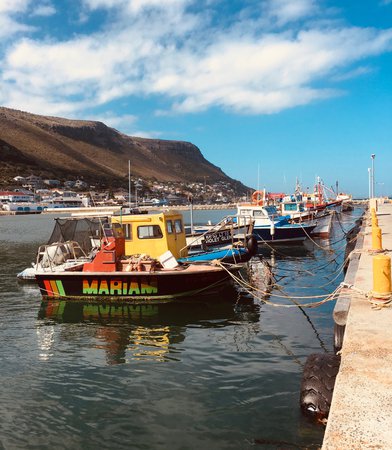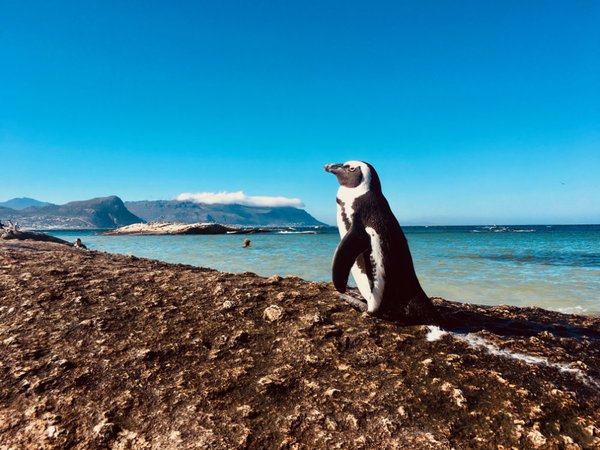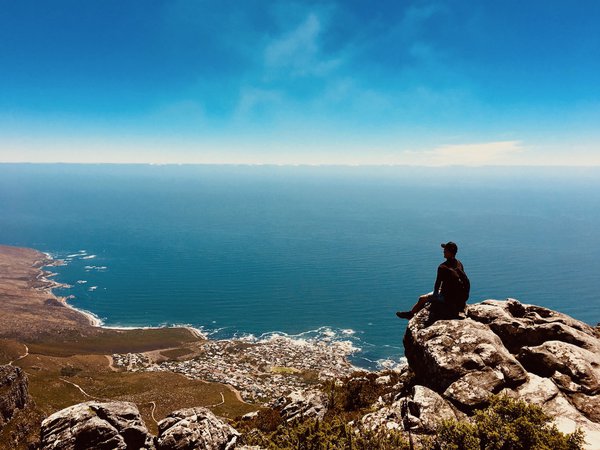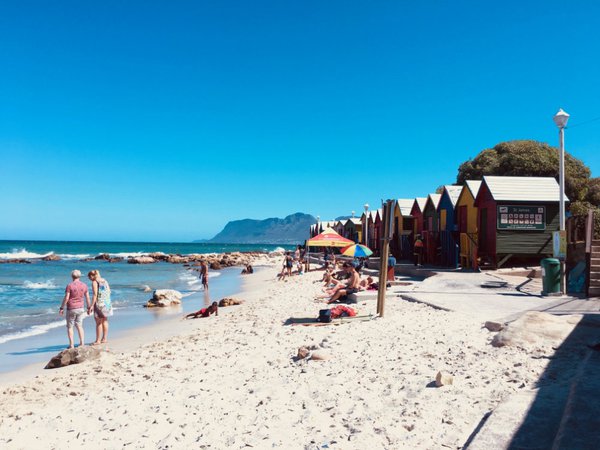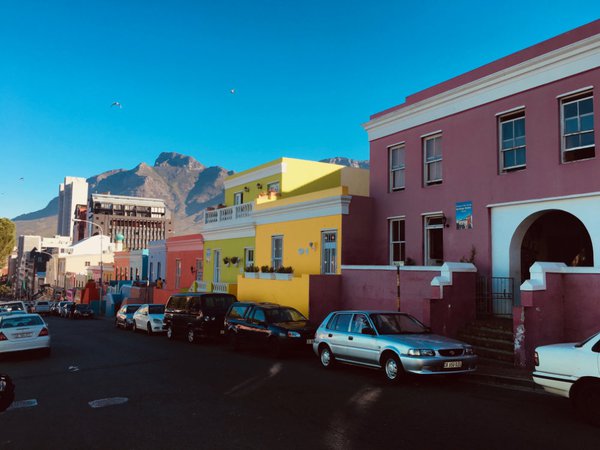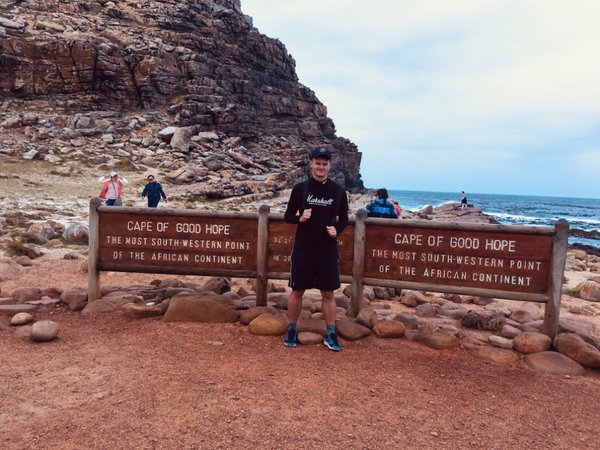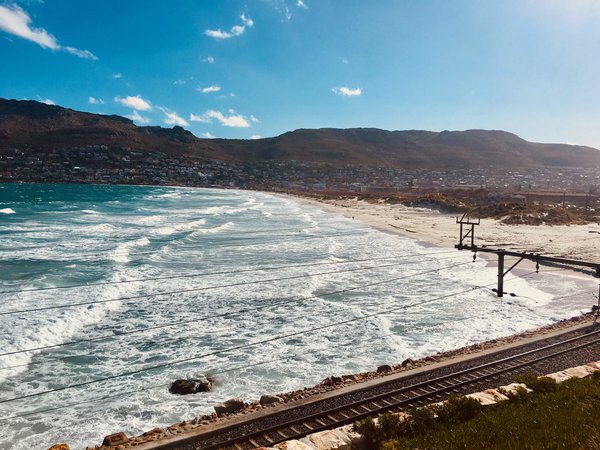 I was not a see-it-all, didn't push it hard to see all the places like most of tourists. I could totally come there again and enjoy another month of holiday without getting boring. Cape Town really has a lot to offer.
So this is it! Where will be my next trip? I've got no idea... :)
Good stuff,
Lukas