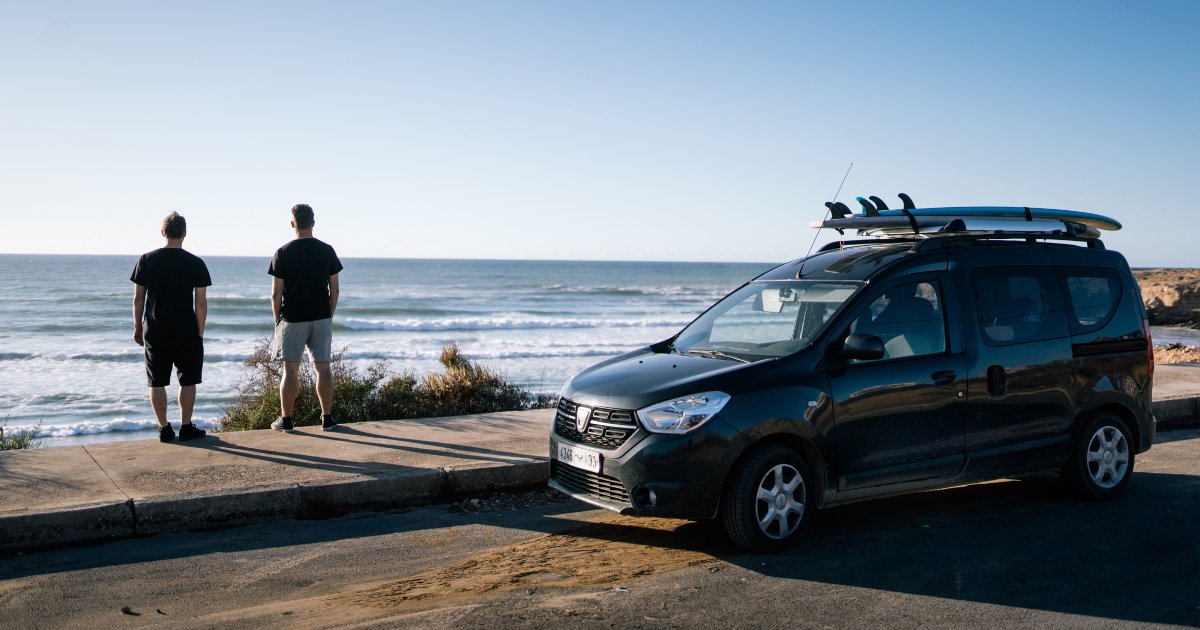 Hey, it's been almost an year since I last wrote something. Lukas, you lazy mudafuka! Anyway, people that see me probably noticed that I kinda fell into the scene of surfing this year. And as the year is going to the end, I say, let's look behind.
Tofino, idea born in my head
Wait. Did I say it all started this year? Correct. Almost. I firstly get in touch with surfing last year in Tofino, Vancouver Island. This was, as far as my memory lets me, first time I connected with the ocean. I didn't surf neither I thought of it but I saw it! Walking on their long sandy beaches. They were so golden. Sun made them golden. It's always somehow special when sun sets behind the ocean, not on the other side. Now, realizing last couple of sentences took me about an hour to write, I try to calm down otherwise this post will never be finished. My best friends know me very well dreaming of Canada, I'm sick.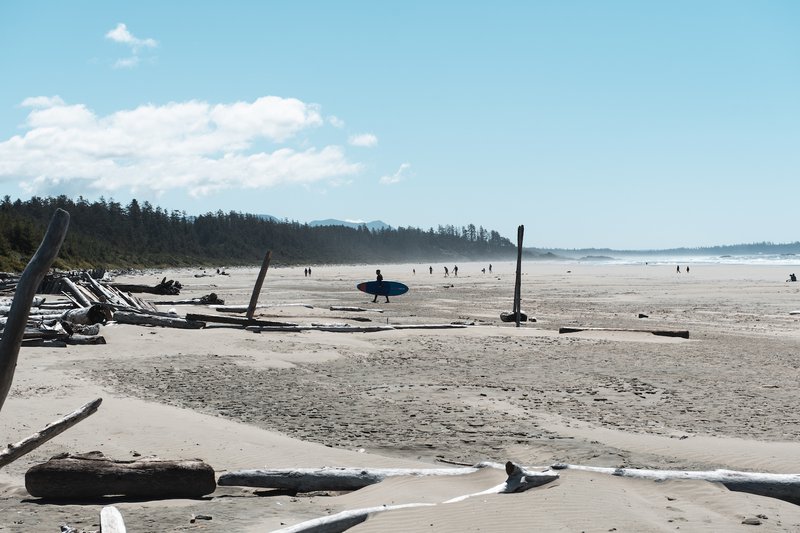 Long beach – Tofino, the surfing capital of Canada
The mother city
It sounds cool to call it that way haha. Cape town, the mother of me surfing. Zoning out again as memories filled my brain. This time, I don't need to bore y'all with general details. Yes my dude, I already wrote them here.
I went to South Africa in january 2019, it was our winter, their summer. It all made great sense – I hate winter living in a big city, so let's run away to where summer is. And let's surf there because surfing is cool in summer, right? That's what I thought that time. Don't judge me, you've seen too those movies. Cool boys and hot girls, water and sky battling in who shows more crystal blue. 
So off I go to a local surf shop to get my first lesson (at least this smart I was) and asked if today is a good day to surf. Ryan, the coach, said actually, it's shitty conditions, man. Should I come tomorrow...? Come in the winter, he replied. Uuuups :D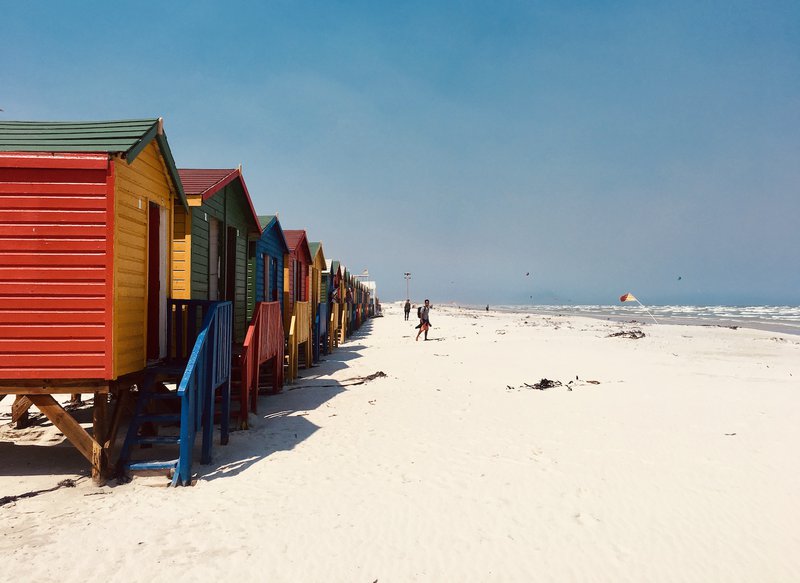 Cape Town – Muizenberg, where the world learns to surf
The thing about Cape Town in the summer is that it's too windy and strong onshore winds keep waves devastated. Wind is really strong there. Sandblasting. We could hardly bring the board to the water. But it was not so bad after all, I took the lesson and enjoyed it anyway as Ryan was helping me a lot. First, we took a short run on the beach to see if I'm not totally physically useless. Then, he introduced me to local shark spotting flag system and gave some theoretical start to surfing. 
After 1,5 hour lesson I managed to make a couple of take offs on a white water. Leaving the water totally exhausted, I made it to the beachfront american style bar called the Striped Horse to drink one beer. Ended up drinking somewhere near to 10 beers with local people and had a strong hangover the next day :D 
Wildhouse
Lastres. Adorable fishermen village in the region of Asturias, north of Spain. Like somebody would cut it from an old classical movie. There's a czech surfhouse called the Wildouhse run by Matěj and Tereza that decided to live near by the ocean and dedicate life to surfing.
Anyone can visit them, rent a room and surf equipment and get a surf lesson. They make for their living this way. This idea fascinates me. And there is a more of czech or international houses like that around the world. Great!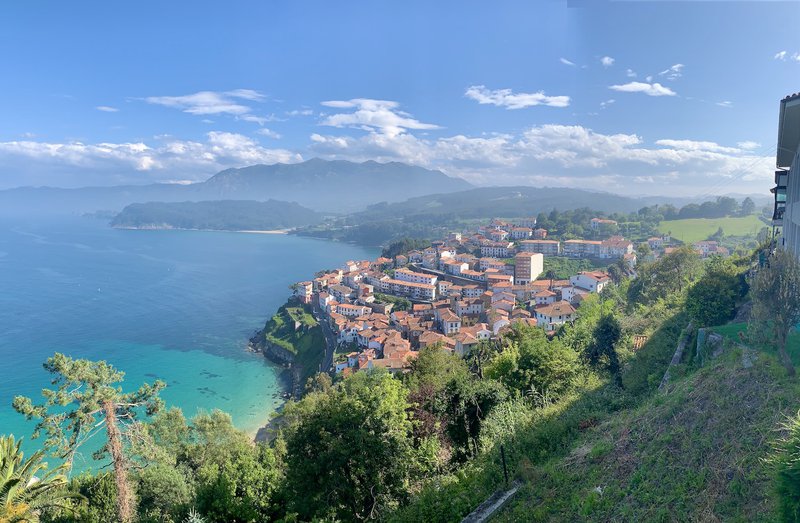 Lastres, Asturias, Spain – where Wildhouse is
What I loved about Wildhouse is not only that they get you started surfing. You join their temporar family and they really show you around. There's a whole lot of things you can do with them from rock climbing to cycling and other sports that I've never done before in my life. And the food. Oh my god. I can feel the 2 euros unlabeled best in my life red wine right now as I write this. I've always hated red wines. Until Wildhouse.
Mama Africa surfhouse
Morocco. The land of desert, great mint tea and hashish. Meh. I've never believed I'm going to find myself smiling so kindly at someone next to me stung by a scorpio. On the other hand, we solved the situation in a very cool fashion :D. Good stuff. Nobody's reading now anyway haha.
So. Mama Africa surfhouse is run by a czech guy Mikesh and his local friend Mohamed. Mohamed once hosted a group of czech surfer girls. They had a yoga session at his terrace. He made a video of it and since then he calls us The Chick Republic.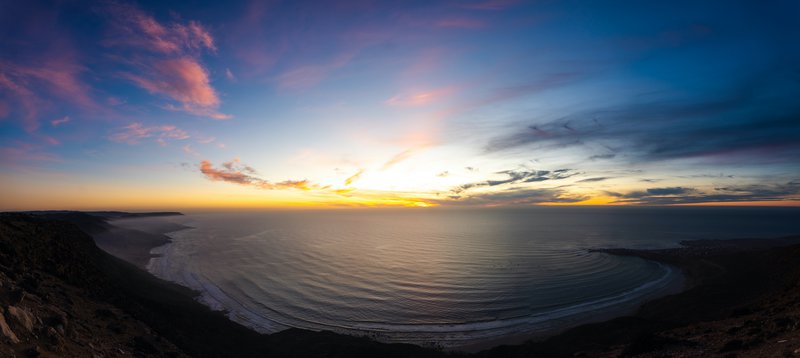 Imsoane bay,  Morocco – the longest wave in Africa
Morocco as a destination attracted me the least from all mentioned above. But the trip itself was a hell of a ride. We had a car rented and visited a lot of surf spots. I call this place a wave factory as everyday we could find a spot for ourselves. If there was a surge of jellyfish, we drove 100 kms south where the water was clean. 
This gave me an opportunity to improve. I am still a very beginner surfer but I sorted out a lot of things in my head about how the board behaves on the water and gained an ultimate dose of patience.
Exitlude
Interested in surfing or not. You should visit some of these above places. There is always a lot to do except surfing and for me, even sitting by the ocean and enjoying it all as a an observer is very overwhelming.
I was surprised how many people spend their lives travelling in a van around the coast. How many mediterranean czech people. Sure you can see a few of them on instagram but there is a whole ton of them. Youn don't know it until you get there to see them.
My surfing 2019 gallery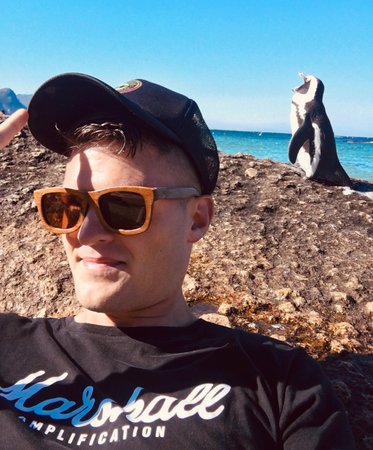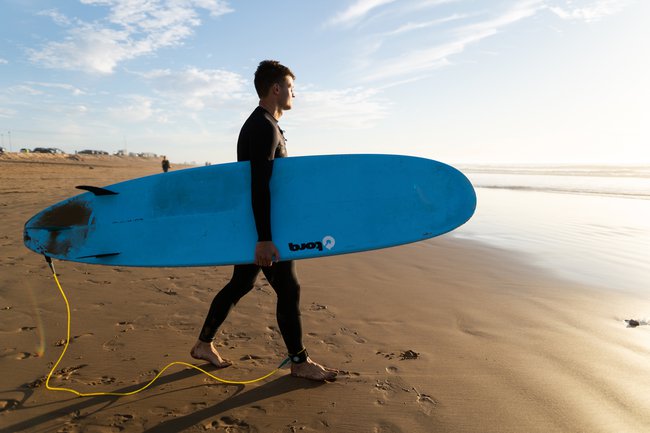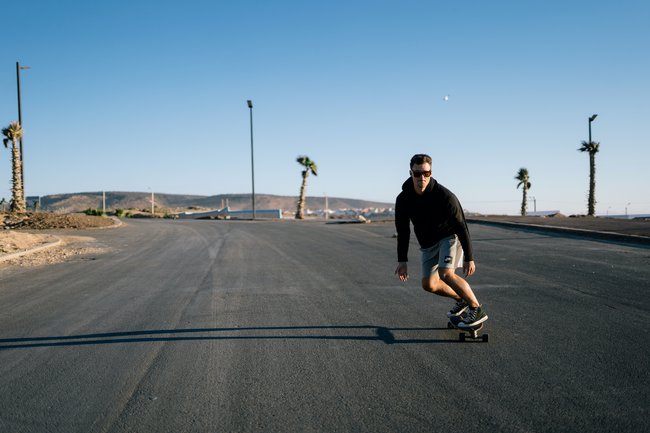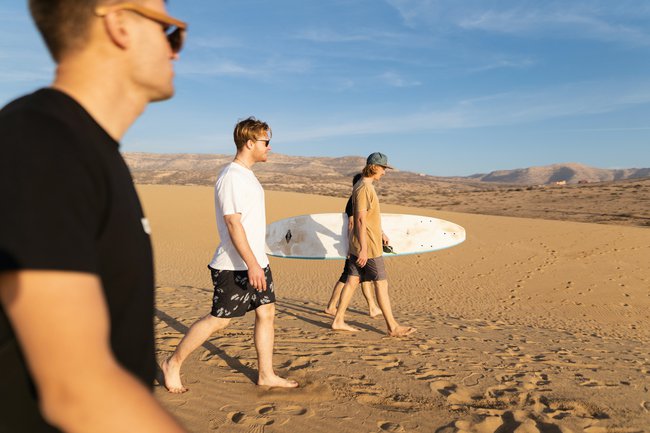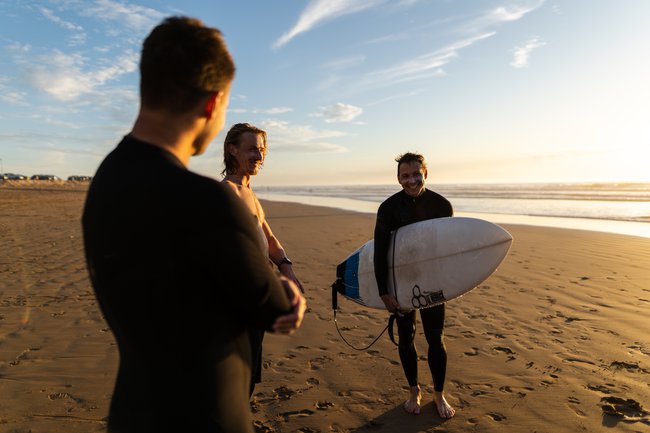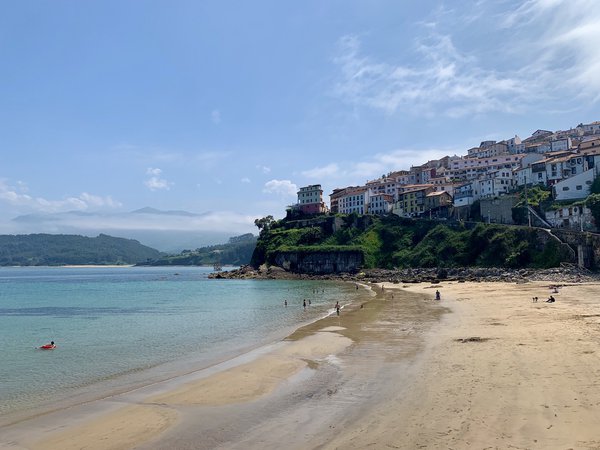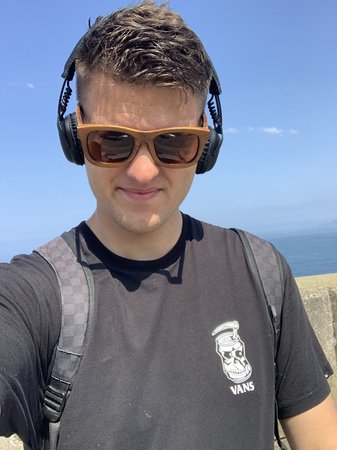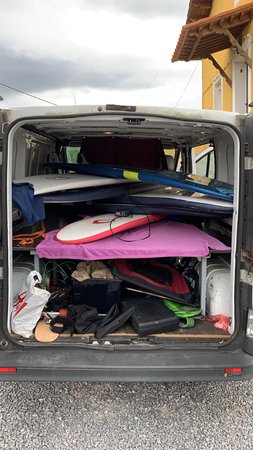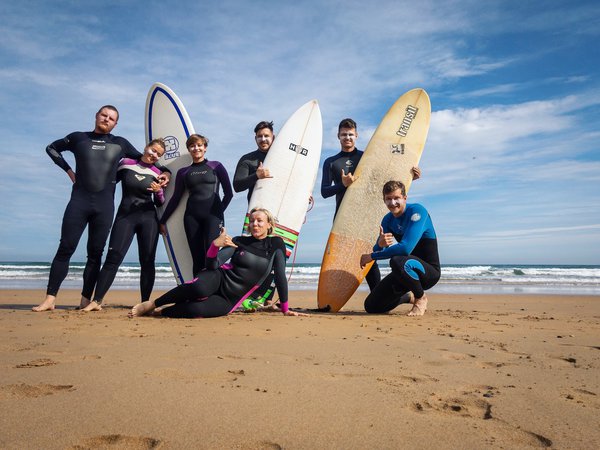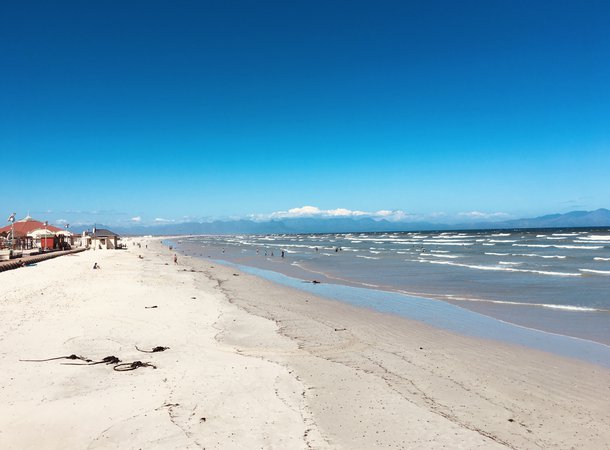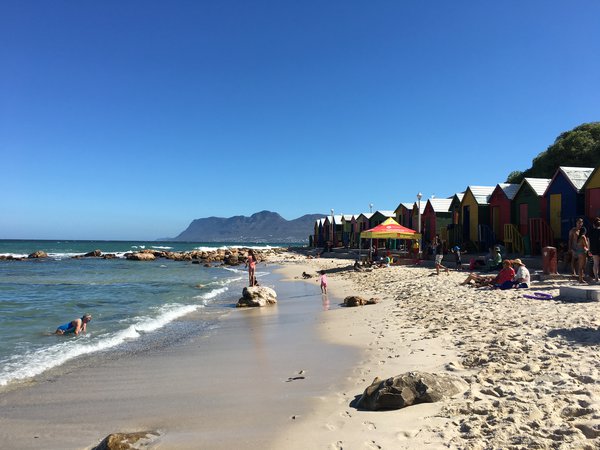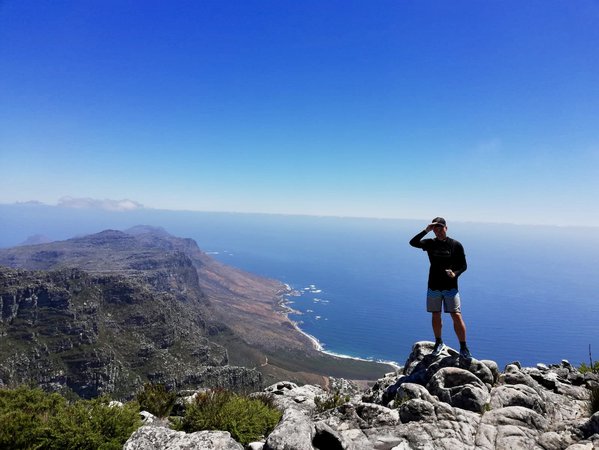 Surfing is becoming more popular. More and more people like me whan to try. We live in the age when it's all very easy. Beaches are getting crowded. Is it good or bad? I'm not the one to say but I've met several tens of people that were learning to surf by my side and I noticed one thing.
It creates a strong connection with nature in them. It brings up peace and tolerance from the deepest part of their heart so others can see it. I've never felt myself so guilty to put something wrong into the trash can or to eat irresponsibly. And that's definitely good.
Good stuff
Lukas